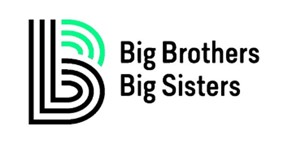 High School Leadership and Site-Based Program Coordinator
Big Brothers Big Sisters has an opening in Northeast Indiana for a Program Coordinator.
QUALIFICATIONS
General knowledge of Service Area organizations, school systems and other community resources
Understanding of social work and education concepts including best practices in child safety, high risk populations and development
Commitment to the mission of Big Brothers Big Sisters (BBBS) of Northeast Indiana
Verbal and communication skills, emotional maturity, good judgment, integrity, flexibility, resourcefulness and enthusiasm
Ability to facilitate and deliver predeveloped curriculum for our High School Leadership Program (HSLP) in a classroom setting.  The curriculum is delivered approximately once a week for 15 minutes followed by a related activity completed by our HSLP matches (high school student matched with a middle or elementary school student).
Professional attitude and manner
Must have valid Indiana Driver's license and show proof of auto insurance
Ability to organize, follow up, and focus on details
Ability to relate in multicultural environments
Ability to effectively collaborate with team members
Experience/ability working with volunteers and youth
Ability to effectively assess and execute the following relational support skills: guiding, supporting, confronting, advising and/or negotiating
Ability to form and sustain appropriate child, adult volunteer-based relationships based on positive youth development and volunteer satisfaction
Ability to develop meaningful, productive relationships with key stakeholders
Demonstrated competency in strategy, execution of plans, goal attainment
Commitment to innovation and process improvement
Proficient with Microsoft Office Suite or related software
Use personal vehicle to travel across multi-county service area, with primary work in service area
Attend evening/weekend activities/events
Carry/haul equipment, including banners, tables, chairs, IT equipment, and other materials
EDUCATION
Bachelor's degree in Social Work, Education, Related Field, or experience in similar capacity
Primary Responsibilities:
Develop/lead efforts to launch new school-based programming.
Serve as co-leader developing/maintaining relationships with key stakeholders including school administration and teachers, donors, mentors, and more.
Assist Advancement and Enrollment teams to identify and enroll mentors and mentees
Build on established relationships with school partners, to create MOUs, establish roles and responsibilities, and establish clear communication channels.  Maintain personal relationship portfolio to manage key stakeholders, including school administrators, funders, mentor advocates, and more.
Build on BBBS HSLP and best practices, in coordination with BBBS leaders, to establish school-based programming with school partners.  Work with leadership to develop monthly and quarterly strategies and benchmarks to achieve annual goals.  Achieve annual program goals, including match support, billable hours, classroom management/presentation, customer relations, and more.
Matching mentors with mentees coordinate Enrollment teams to enroll mentors and mentees.
Deliver Standards of Practice and National Service Delivery Model (Standards/SDM) with Gold Standard excellence.  Provide quality match support to matched pairs, per BBBS SDM standards, to include documenting match engagement hours and meeting metric goals and development/implementation of curriculum, programming, Youth Development Plans, and more for mentors and mentees.
Maintain program files such as case notes, entries into the Matchforce database, assessments and other program related records with quality, accuracy and timeliness of entries. Conduce timely match closures and reassessments.  Lead teams to identify and address program challenges and needs.
Identify/maximize opportunities to increase quality of HSLP programming for youth, including curriculum, KPLs, classroom management, and more, including high ROI, resources, and best practices utilized throughout the BBBS network and mentoring fields
Supervise individual cases, Site Based matches, provide case management services, maintain casework records, and reports on matches.  Follow timeliness set forth in SOPs to do so.
Floater and cross-departmental support
Cross-departmental support – work with Enrollment & Match Support to identify needs and gaps, establish a plan and calendar, and ensure communication is strong between teams
Serve as Match Support Specialist or Match Activities Assistant for departments as needed, to fill gaps related to absences, staff turnover, busy seasons and more.
Other duties as assigned
Hours:
This part-time position will coordinate the HSLP and Site-Base program for a school district(s).  The hours will vary week to week, based on the needs of the HSLP and our Site-Based matches.  This position's hours will vary from 5-20 hours a week, with most hours occurring Monday-Friday between 8:00am – 3:30 pm.  If work is completed, this position will have school breaks off.
Send resume to Kamontee Grayson at kamontee.grayson@bbbsnei.org  or
Big Brothers Big Sisters of Northeast Indiana
Attn:  Kamontee Grayson
1005 W. Rudisill Blvd. #101
Fort Wayne, IN  46807
https://freedomacademy.net/wp-content/uploads/2023/08/Picture1BBBS.jpg
144
288
Janet Reade
https://freedomacademy.net/wp-content/uploads/2022/05/android-chrome-192x192-1.png
Janet Reade
2023-08-15 15:13:04
2023-08-15 15:42:07
High School Leadership and Site-Based Program Coordinator